Our Work
Participatory Processes in Rural Oaxaca
OUR MISSION
Puente a la Salud Comunitaria  (Bridge to Community Health) contributes to food sovereignty and to improving the health and economic well-being of rural communities in Mexico.
HOW WE WORK
Responding flexibly and innovatively to the needs and objectives of the rural communities where we work, Puente uses an integrative approach to design programmatic initiatives that incorporate agroecology, health and nutrition, and social economies. Only when these three lines of action work synchronously can we build food systems driven by local actors, that cultivate solidarity and that regenerate in a sustainable way.
Through participatory processes, each participant in our social economy initiatives are leading the way for themselves, their microenterprise group, and the collective network of microbusinesses. These women are building access to healthy food products for their communities while developing valuable and transferable skills in financial literacy, product development, alternative monies, and community leadership. 
Recent projects for solidarity economies have included: 
– FUERTE Project to accompany 2000 women towards their economic self-sufficiency, through access to financial inclusion and social protection mechanisms
– Auto-diagnostic processes for each Microenterprise that we work with
– Laboratory demonstrative proof of the nutritional value of agroecologically-grown amaranth grain
– Product development including: fresh vegetable & amaranth-flour pastas, natural hygiene & cleaning products, dehydrated fruit snacks and natural sweeteners, oil-free snacks, and the incorporation of Oaxaca chocolate and café products into sweet and savory amaranth snacks
– The commercialization of bioinputs made by farmer families for additional family incomes as well as an expanded impact of agroecological processes 
Puente works in communities throughout the Mixteca, Etla Valley, and Tlacolula Valley regions of Oaxaca with initiatives and alliances in the capital city and throughout the state.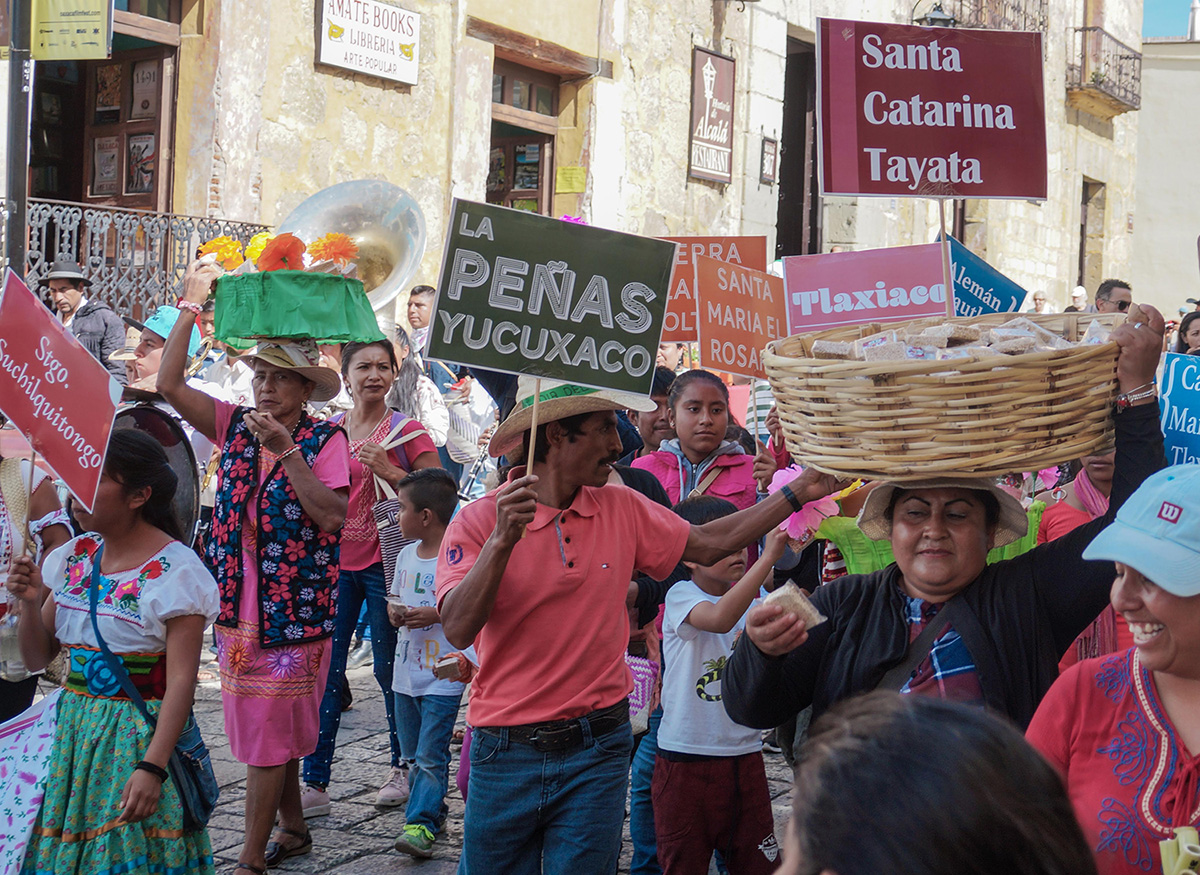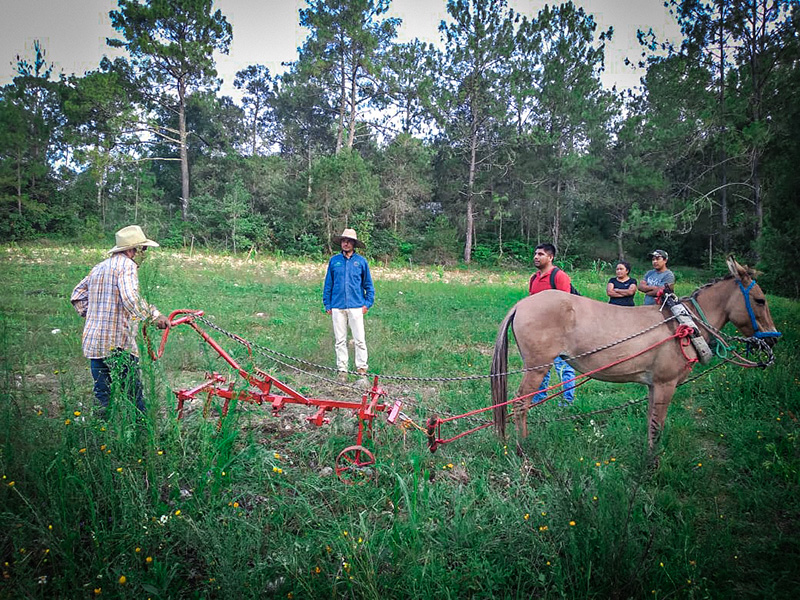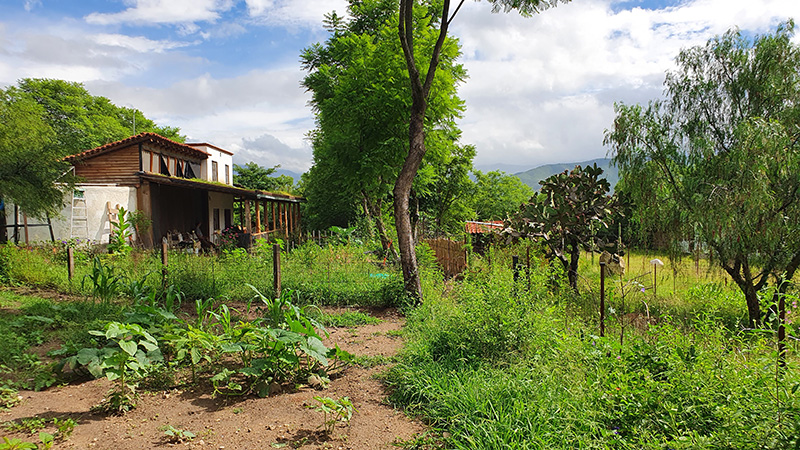 Rojas Sustainability Center
The Rojas Sustainability Center is a dynamic learning facility and farm-laboratory that we want to see thrive in the upcoming years as a permanently open space for communities and groups to receive training and coaching on sustainable development issues, human rights and commuity leadership.
Rojas Sustainability Center boasts:
– three agroecological growing schemes
– 100% independence from the power grid through solar energy
– water autonomy through a 40,000 L rainwater capture system, compostable toilets & hydrological farm design, and
– an onsite bio factory for biofertilizer production, experimentation, and soil studies.
For the past 5 years, Rojas has served as a site for investigations, gathering, and demonstration as our team develops replicable and impactful agroecology technologies, best practices for healthy food production & consumption, and concrete actions for long-term solidarity across the rural communities of Oaxaca. Basing workshops, intensive courses, and demonstrative interactions onsite at Puente Rojas allows us to expand our impact beyond our networks to serve partner organizations, school programs, and the general public.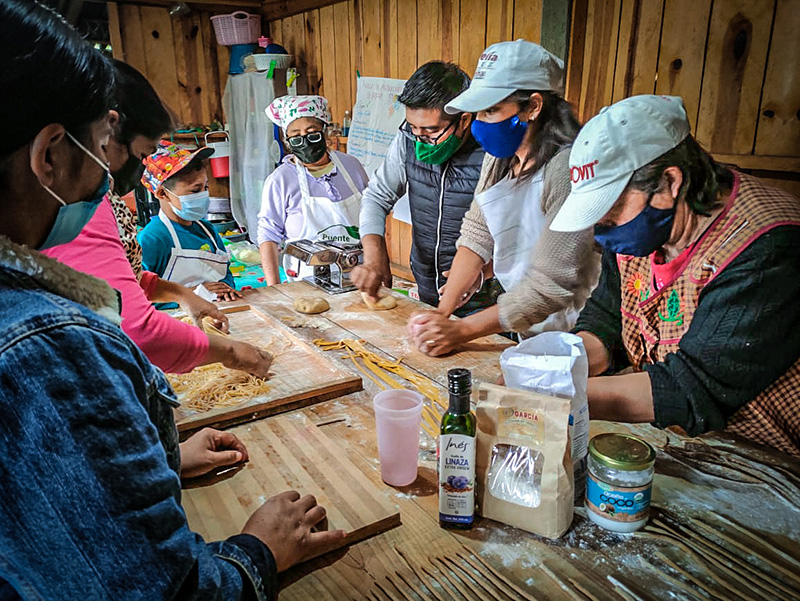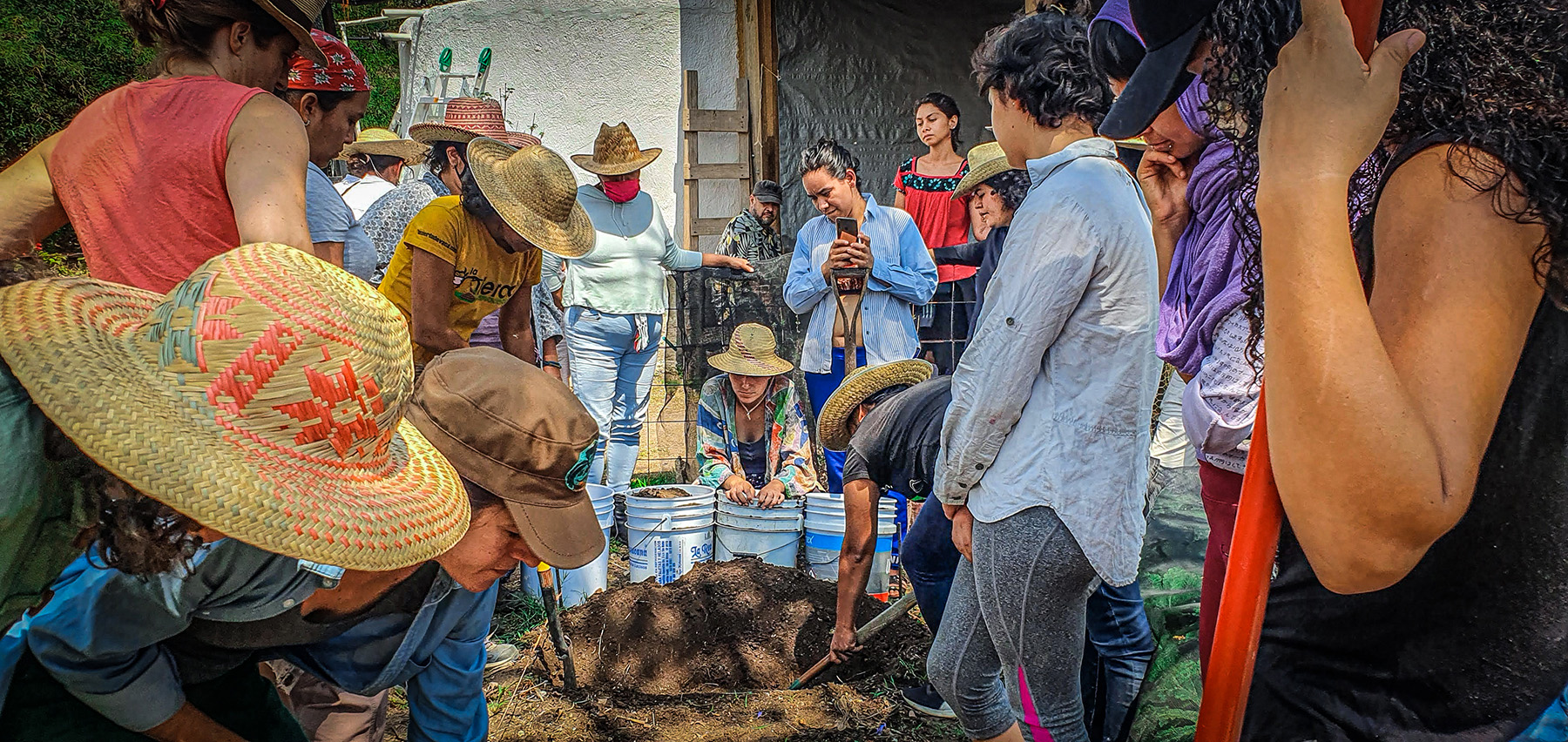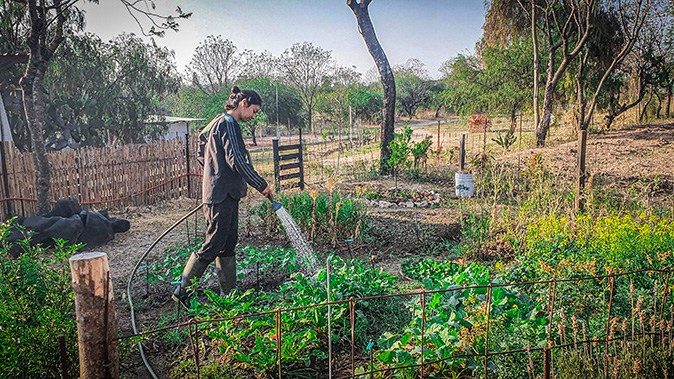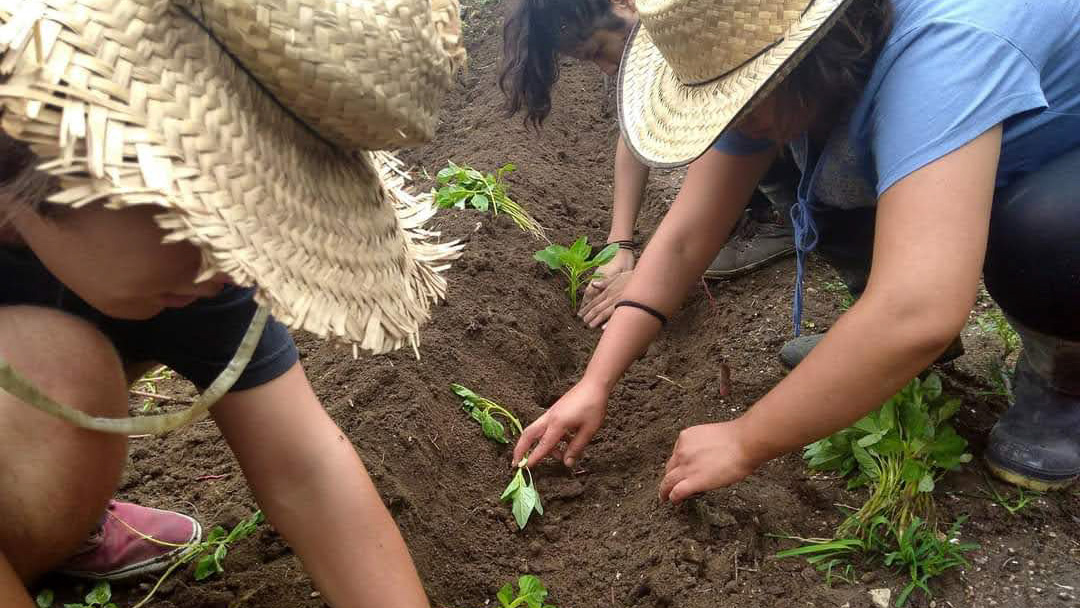 Nutritional literacy for a transformative and informed well-being
Puente was founded on the principles that rural families have the right to nutritional understanding and to healthy, culturally appropriate foods. Our cross-disciplinary initiative for Health and Nutrition continues to drive this mission through direct interventions in public schools, in partnership with community organizations, and with the farmer families and women-led businesses that we work with. It is critical for the sustainability of our mission that a holistic and informed understanding of nutrition and health remains a central theme of our work. This understanding drives the motivation and growth of initiatives that work towards equity in community health, environmental impact, and market access to healthy, local food options.
Accompaniment alongside the farmer families of Oaxaca
Oaxaca's farmers face many challenges, including unpredictable weather patterns, especially the lack of rain and depleted soil. We believe that agroecology, using appropriate technologies and biofertilizers, combined with an abundance of ancestral knowledge, is a way to replenish the soil, combat climate change and grow a beautiful and nutritious grain. We work directly with farmer families to develop protocols and tools that make agroecological production more accessible and efficient while providing logistical support and lending machinery and transportation that are not normally available to small farmers.
Themes we work in include:
– Soil health
– Production of biofertilizers and bio-inputs
– Water collection and management systems
– Conservation of seeds
– Market access through cooperatives and other solidarity economies structures
Recent partners in this work have included:
– Groundswell International
– Rotoplas and Fundación Merced
– Fundación PepsiCo and Utopia Huixcazdhá